Latest Fiber Lasers News
For the latest news regarding our products, company, webinars etc browse the articles below – you can also register to receive regular 'Latest News' updates to avoid having to keep checking back in.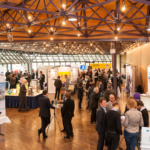 Posted on 12/02/2019
For the 22nd year, LEF returns to the Stadthalle Fürth! The event combines research and... read more >
WANT TO READ MORE?