Application - Laser Welding
Laser welding is the process of welding materials together, whether this is one piece or multiple pieces of similar or dissimilar materials. Renowned for the increased strengths of welds, laser welding is an application that businesses simply can't afford to ignore for quality and cost reasons.
Laser welding solutions are most frequently used in high volume industries, such as the automotive industry and in manufacturing. The process is extremely popular where the same welding operations are performed repetitively / continuously and can easily and seamlessly be integrated into other processes. This also makes laser welding  solutions extremely popular in other industries too, such as in electronics, engineering, medical, automotive, jewellery and manufacturing. Welding using lasers can also be used for other processes such as manufacturing fuel cells, batteries and fine wires for medical devices.
There are many benefits associated with welding with lasers. Unlike with traditional welding solutions, lasers guarantee the same accuracy consistently every time, absolutely seamless and cosmetically attractive joints whilst also delivering the ability to weld even the most complicated of requirements. The process is also popular for the production of micro-precision parts, especially in the medical and electronics industries. The extremely low levels of thermal distortion can't be emulated traditionally, which is another attraction of laser welding, as is the ability to weld in "difficult to reach" places. In general, there is no need to use flux or filler materials as welding joins can be programmed to work without the need for these.
Laser Welding solutions from SPI Lasers
Regardless of the material, thickness or dissimilar metals, Welding is an application that both our Pulsed and continuous wave lasers can achieve. From fuel cells and batteries through to fine wires for medical device manufacture, if your aim is to perfect your processing techniques then look no further than our range of Pulsed and CW Fiber Laser solutions. For further information about the capabilities of SPI Lasers for welding see our full list of application insights which are detailed below.
'Applications Insights' are detailed articles on specific applications.
'Application Postcards' are bite sized insights on specific applications, designed to be easily digested in a matter of minutes.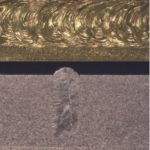 Application Postcard
Posted on 29/10/2018
Laser welding provides an efficient and stable process due to its high precision and fast production rate which has many applications in the electronics and automotive industry. Traditionally, laser welding is done with a fixed welding head with a... read more >