Application - Laser Engraving
Laser engraving is the process of removing a portion of material to leave an engraved mark which is visible beneath. The engraving process is produced by the Laser beam removing material to create a mark, where the Laser acts like a chisel and blows away selected areas of the subject material. It is a subset process of laser marking where the object is actually marked beneath the surface and is the most common of all the laser marking applications. The depth of the engraving made will depend on the dwell time as well as the type of material being used. It can be used on a variety of materials, including ceramics, plastics and all forms of metal.
A More Environmentally Friendly Approach
Engraving using Fiber Lasers is a more environmentally friendly approach as inks and bit heads which are used with traditional techniques are no longer required. The fact that the process is contactless also has direct benefits of reduced "wear and tear" compared to the use of tools.
Popular Uses and Applications
Laser engraving is especially popular in jewellery manufacture and can be used to create works of art; there are also many industrial uses. Engraving with lasers can be used for traditional marking purposes such as serial numbers and logos but has the advantage of depth which makes it popular for making stamps, dies and moulds.
Laser Engraving from SPI Lasers' redENERGY G4 Fiber Laser
Engraving is a key feature of our redENERGY Fiber Lasers; capable of light to deep engraving our Lasers can be used to engrave all metals, stone, and industrial ceramics. More complex images created in graphics packages can be programmed to engrave via an SPI laser.

Example of deep engraving – Engraving Aluminium Alloy C4 Precision
Process times will reduce, the clarity of the engraving will improve and there is greater control/precision on the depth of the engraving. Invest today in an SPI Fiber Laser and enjoy all of these engraving benefits which just aren't possible through traditional engraving techniques and methods. Scroll below for our full list of laser engraving application insights.
'Applications Insights' are detailed articles on specific applications.
'Application Postcards' are bite sized insights on specific applications, designed to be easily digested in a matter of minutes.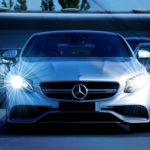 Application Insight
Posted on 11/10/2018
There are many ways that one can engrave materials, but laser engraving has developed to become the most reliable, efficient and cost-effective process on the market. Capable of delivering results with a much higher quality than many of its more... read more >