Application - Laser Ablation
Laser ablation is the process of precision layer removal by a laser. This could be the removal of a wide-range of materials ranging from solid metals, ceramics and industrial compounds. Ablation is popularly used in applications such as elements used within electronic products (e.g. semi-conductors and micro-processors) by irradiation with a Laser beam.  The absolute precision of Fiber Lasers comes to the forefront with laser ablation, a process which has many similarities to some of the laser cleaning processes.
Laser ablation operates at the surface of an object and removes material from this surface with the absolute minimum of disturbance and heat transfer. Material removed could be a contaminant or perhaps a thin layer, ablation is particularly popular in thin film removal. The level of ablation can easily be varied based upon the material in use the laser beam intensity, the length of the pulse and also the wavelength of the laser used.
An Environmentally Friendly Approach
Laser ablation is a much more cost-effective and environmentally friendly technique than non-laser ablation methods such as dry ice blasting. Using no solvents and chemicals at all, the approach can be an effective ally to an organisation in reducing their carbon footprint.
At low Laser flux, the material is heated by the absorbed Laser energy and evaporates or sublimates. At high Laser flux, the material is typically converted to a plasma. Usually, Laser ablation refers to removing material with a Pulsed Fiber Laser, but it is possible to ablate material with a continuous wave Laser if the Laser intensity is high enough.
Laser Ablation from SPI Lasers
SPI Lasers can offer ablation with both our pulsed lasers and continuous wave laser range. It is an environmentally friendly process that is much gentler than using abrasive techniques; and the heating of the target is minimal. Read our application insights and postcards for further information, which provide in-depth guides to numerous ablation strategies.
'Applications Insights' are detailed articles on specific applications.
'Application Postcards' are bite sized insights on specific applications, designed to be easily digested in a matter of minutes.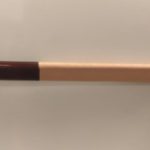 Application Postcard
Posted on 03/01/2019
The boom in e-mobility is generating an increased demand for electric motors across the world. These motors are manufactured with solid copper hairpins in the stator which generate a magnetic field, which in turn creates the motion of the motor.... read more >