Application - Additive Manufacturing
Additive manufacturing is the process of building up a 3D component by adding layer upon layer of material deposit. It is also commonly described as "3D printing". Using a combination of special machines – often referred to as printers – and computer software, complex shapes can be created. It is a technology that has been in existence for 30+ years, but it's only in recent years that the technique has been more widely used for its versatility and excellent return on investment (amongst other reasons).
Additive Manufacturing works with a range of materials
Additive manufacturing can be achieved using a wide range of materials, including plastics, concrete, metals, glass, food and even body parts – the list is particularly endless and maybe restricted by our imagination only! Perhaps most commonly, the process is used with metals; it is metal powders which are an essential part of the process of layer by layer addition of material for various purposes such as the repair/creation of parts, etc. The process is achieved where lasers heat up the material which is held in a cartridge, then superfine layers are placed down in a cross section. This cross section is gradually built up from the bottom to the top, with the software instructing the printer where and when to lay down the material. Additive manufacturing is frequently used in the creation of rapid prototypes through rapid CAD modelling. The AM process is sometimes referred to as the second industrial revolution; such is the expectation of the degree to which it will transform industrial processes.
Additive Manufacturing with SPI Lasers
Many rapid manufacturing processes use industrial Lasers as an energy source. Our Fiber Lasers are an integral element of many metal powder processes and applications. SPI Lasers provide many high quality, reliable lasers to industrial sectors to be used as the energy source in the process, and our Fiber Laser range has become a core part of many metal powder processes. The process is not tied to just one or two industries and in fact can be used in many ways, contact us at SPI Lasers to discuss your requirements and also read further through our application insights and advice, which are provided below.
'Applications Insights' are detailed articles on specific applications.
'Application Postcards' are bite sized insights on specific applications, designed to be easily digested in a matter of minutes.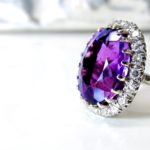 Application Insight
Posted on 22/09/2018
When we think of how lasers play a role in the jewellery industry, we typically think of them being used to clean the jewellery or to engrave and mark it. However, another process which is gaining in popularity in this sector is additive... read more >