Senior Management Team
The Senior Management Team is responsible for the leadership, strategy and priorities of the organisation, for the delivery of the Business Plan and Budget, and for the overall day to day running of the business.
To find out more about our leadership team click on the photo's in the organisation chart shown below.
What's it like to work for SPI Lasers?
Mike Warner
Job Title: Manufacturing Engineering Group Leader
Joined the SPI Team: 01/08/2011
Was ist der beste oder lohnendsten Sache an Ihrer Arbeit?
Es gibt keine einzige Beste, was über meine Rolle innerhalb SPI Lasers , weil die Belohnungen sehr vielfältig sind . Als produzierendes Engineering Group Lead, habe ich eine Rolle, die mich mit jeder Abteilung innerhalb SPI Interaktion erfordert Änderungen, die Produkte betreffen , Prozesse und Personal .
Als Leiter eines Teams , meine Aufgaben einschließlich Führungs- und Antriebs mein Team auf geschäftliche Anforderungen in einer schnelllebigen Produktionsumgebung sowie die Einführung neuer Verfahren und Technologien aus unserer Forschungs- und Entwicklungsabteilung erfüllen. Es ist sehr befriedigend, im Rahmen einer Zusammenarbeit im Team zu arbeiten , neue Projekte steigen von den ersten Konzepten bis hin zur Produktionsumgebungen und Kundenprodukte zu sehen .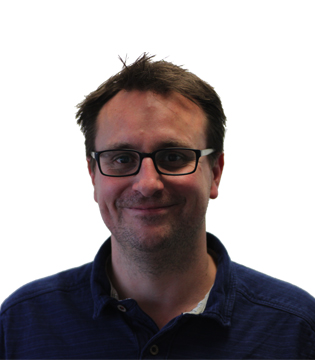 Pete Fulford
Job Title: SYNCHRO Specialist
Joined the SPI Team: 15/01/2001
Wie ist Ihre Karriere bei SPI bisher verlaufen?
Ich bin der SYNCHRO-Spezialist vor Ort bei SPI Lasers.
SYNCHRO heißt die Synchronisierung von Mensch, Material, Maschine und Markt.
Bei SYNCHRO werden Hilfsmittel und Methoden der schlanken Produktion verwendet, um Ausschuss zu vermeiden und die Effizienz (mehr aus den gleichen Ressourcen herausholen) und Effektivität (die Anforderungen des Kunden IMMER erfüllen) zu verbessern.
2001 wurde ich von Southampton Photonics als Mechanical Design Engineer eingestellt. Ich arbeitete viele Jahre in der Konstruktion von Faserlasern, bis ich 2007 eine Rolle als Projektleiter für Produkteinführungen annahm. In diesem Zeitraum lernte ich viel über Herstellung und die Interaktion der Konstruktion mit den Produktionsabläufen.
2009 ergab sich eine Gelegenheit, Leiter des Produktsupports zu werden. Dadurch lernte ich die Laser aus einer komplett neuen Perspektive kennen. Bisher hatte ich Laser als Metall, Optik und Schrauben betrachtet.
Unsere Kunden sahen einen roten Kasten, der in ihrem Prozess nicht funktionierte. Für 18 Monate verwaltete ich ein globales Team aus acht Ingenieuren, die versuchten, Richtlinien umzusetzen, die in einer äußerst dynamischen Umgebung bei der Entscheidungsfindung helfen würden.
Im Oktober 2011 begann ich eine Schulung als SYNCHRO-Spezialist in Ditzingen. Die über sechs Monate verteilte, acht Wochen lange Schulung an fünf TRUMPF-Standorten gab mir eine ausgezeichnete Grundlage, um SYNCHRO und schlanke Produktion zu verstehen. Seitdem hat TRUMPF "SYNCHRO plus" eingeführt, was mein Verständnis der praktischen Anwendung von SYNCHRO noch vertieft hat.
In meiner Rolle unterstütze ich Optimierungsprojekte, schule Kollegen, unterrichte und fördere Mitarbeiter im Fertigungsbereich und helfe allen Mitarbeitern, ihr Verständnis von SYNCHRO und seiner praktischen Anwendung bei Produktions- und Verwaltungsabläufen zu vertiefen.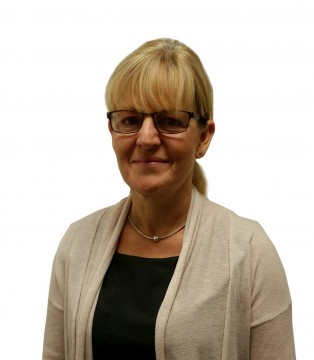 Sandra Duckett
Job Title: Customer Services Manager (Rugby – UK)
Joined the SPI Team: 15/04/2015
Wie sieht für Sie ein typischer Arbeitstag aus?
Im Kundendienst kann man nur schwer einen Tag als typisch bezeichnen, da jeder Tag von den speziellen Bedürfnissen der Kunden geprägt wird. Ein Kunde kann beispielsweise einen routinemäßigen Kostenvoranschlag für Ersatzteile verlangen oder komplexere Bedürfnisse haben, z. B. Akkreditive, Exportlizenzen, eine Warenverkehrsbescheinigung oder ein Ursprungszeugnis. In internen Besprechungen stellen wir sicher, dass wir die Fristen unserer Kunden einhalten. Wir arbeiten mit unseren Spediteuren zusammen, um konkurrenzfähige Preise für den Versand unserer Produkte anbieten zu können.
Kurz gesagt: Im Kundendienst wird es nie langweilig. Die Arbeit ist fordernd und manchmal anstrengend, aber nach einem guten Tag fühle ich mich sehr befriedigt.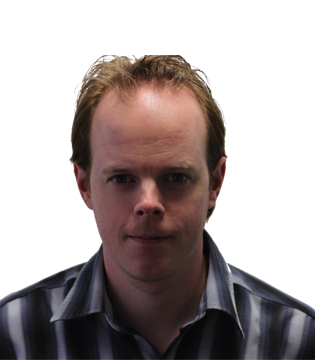 Gareth Lewis
Job Title: Senior Process Development Engineer
Joined the SPI Team: 04/07/2011
Wie haben Sie sich seit Ihrem Eintritt bei SPI Lasers technisch und persönlich weiterentwickelt?
Ich nahm 2011 eine Stelle bei SPI Lasers als Prozessentwicklungsingenieur an. Zuvor hatte ich bei verschiedenen Halbleiterherstellern als Prozessingenieur gearbeitet. Bei einem Unternehmen, das Faserlaser herstellt, fand ich mich also in einem recht neuen Fachgebiet wieder. In dieser Rolle konnte ich meine Vorbildung in der Physik mit meiner Erfahrung in der Prozesstechnik kombinieren, um eine Tätigkeit in einem Fachgebiet auszuüben, das mir recht neu war. Ich musste also viel lernen, um die Wissenschaft und Technologie zu verstehen, die in der Herstellung von Faserlasern zum Einsatz kommt. Die hochkompetenten technischen Mitarbeiter von SPI teilten gerne ihr Fachwissen mit mir und halfen mir dabei, mein wissenschaftliches Verständnis so weiterzuentwickeln, dass ich meine Tätigkeit ausüben konnte, bei der ich außerdem neue praktische Fähigkeiten im Zusammenhang mit der Entwicklung von Faserlasern erwarb.
SPI hat mir die Verantwortung über das Prozessentwicklungsteam übergeben. So kann ich mich persönlich weiterentwickeln und meine Karriere fortsetzen. Abgesehen von der praktischen Erfahrung, ein Team aus Ingenieuren und Technikern zu leiten, hat SPI auch in meine Weiterbildung investiert: ich durfte an einem Führungsausbildungskurs teilnehmen, in dem ich meine Führungsfähigkeiten und -techniken weiterentwickeln konnte.