Senior Management Team
The Senior Management Team is responsible for the leadership, strategy and priorities of the organisation, for the delivery of the Business Plan and Budget, and for the overall day to day running of the business.
To find out more about our leadership team click on the photo's in the organisation chart shown below.
What's it like to work for SPI Lasers?
Mike Warner
Job Title: Manufacturing Engineering Group Leader
Joined the SPI Team: 01/08/2011
What is the best or most rewarding thing about your job?
There is no single best thing about my role within SPI Lasers because the rewards are very varied. As a Manufacturing Engineering Group Lead, I have a role which requires me to interact with every department within SPI to make changes which affect products, processes, and personnel.
As a leader of a team, my responsibilities including guiding and driving my team to meet business demands in a fast paced production environment, as well as introducing new processes and technologies from our Research and Development department. It is very satisfying to work as part of a collaborative team, to see new projects rise from initial concepts right through to production environments and customer products.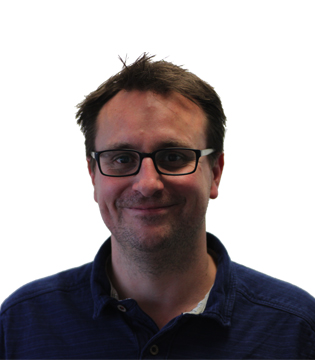 Pete Fulford
Job Title: SYNCHRO Specialist
Joined the SPI Team: 15/01/2001
How has your career developed at SPI?
I am the SYNCHRO Specialist on-site at SPI Lasers.
SYNCHRO is the synchronisation of Man, Material, Machine & Market.
SYNCHRO uses Lean Manufacturing tools & methodologies to eliminate waste from processes, to increase efficiency (doing more with the same resource) and effectiveness (meeting customer demand EVERY time).
In 2001 I joined Southampton Photonics as a Mechanical Design Engineer. I spent many years designing Fiber Lasers until moving into a Project Management role for New Product Introduction projects in 2007. At that time I learned many news things about manufacturing, and how design interacts with Production processes.
An opportunity to become the Product Support Manager arose in 2009 which helped me to see the Lasers from a very different point of view. I saw the Lasers as metal, optics and screws previously.
Our customers saw a red box that didn't work in their process. I spent 18 months managing a global team of eight engineers attempting to implement policies to assist decision making in a very dynamic environment.
In October 2011 I travelled to Ditzingen (Germany) to start training as a SYNCHRO Specialist. Eight weeks of training in five TRUMPF sites over six months gave a superb grounding in understanding SYNCHRO and Lean manufacturing. Since then TRUMPF have introduced 'SYNCHRO plus' which helped deepen my understanding of the application of SYNCHRO.
In my role; I assist improvement projects, train my colleagues, teach and develop employees on the shop floor and coach people to deepen their understanding and application of SYNCHRO to both Production and Office processes.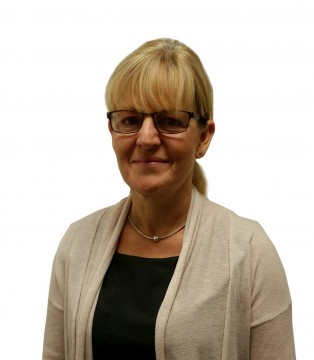 Sandra Duckett
Job Title: Customer Services Manager (Rugby – UK)
Joined the SPI Team: 15/04/2015
What does a typical day look like?
It is difficult to describe any day as typical in customer service as each day is driven by customer specific needs. A customer's requirement can vary from routine quotes for spare parts to the more complex need for letters of credit, export licenses and certificate of movement and origin. There are internal meetings to make sure we meet customer deadlines and visits from carriers to ensure we can offer the most competitive prices for shipping our products.
In short customer service is never dull, sometimes challenging and sometimes taxing but after a good day, very rewarding.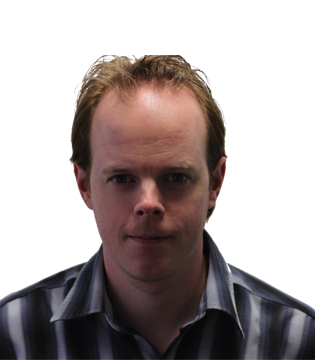 Gareth Lewis
Job Title: Senior Process Development Engineer
Joined the SPI Team: 04/07/2011
How have you developed technically and personally since you joined SPI Lasers?
I joined SPI Lasers in 2011 as a process development engineer having previously developed my career in various semiconductor companies as a process engineer. It was therefore a step into a relatively new field of expertise to join a Fiber Laser company. This role allowed me to combine my physics education with my process engineering skills to realise a role in a field relatively new to me. It was therefore a very steep learning curve to get on top of the science and technologies unique to Fiber Laser manufacture. SPI has a core of highly competent technical staff that were happy to share their knowledge and help me develop the scientific understanding required to fulfill this role while the job naturally provided new hands on skills associated with Fiber Laser development.
SPI has also allowed me to develop personally and take my career forward by giving me the responsibility of managing the process development team. As well as the hands on experience of managing a team of engineers and technicians SPI has invested in my skills by providing the opportunity to go on a leadership development course providing valuable training in management skills and techniques.