Our Business Areas
Technology
When it comes to unlocking your potential we provide an excellent environment for your development, through encouraging innovation and proactivity.  With a strong commitment to technical excellence our teams investigate solutions to the latest issues; which ultimately enable us to deliver the best possible Lasers.
We have the resources, technical knowhow and passion to get things done.  As a market leader we adapt quickly and as such are focused on delivering continuous improved performance.
We pride ourselves on being a flexible and supportive employer, encouraging every member of our team to ensure their voice is heard and they opinions considered.
We work closely with our customers to maintain long term releationships and we actively encourage our customer facing staff to support this ethos.
As one of the leading manufacturers of Fiber Lasers, our Laser engineers are at the forefront of generating the next level of Laser technology, your work has the potential to shape the future of one the fastest growing global industries.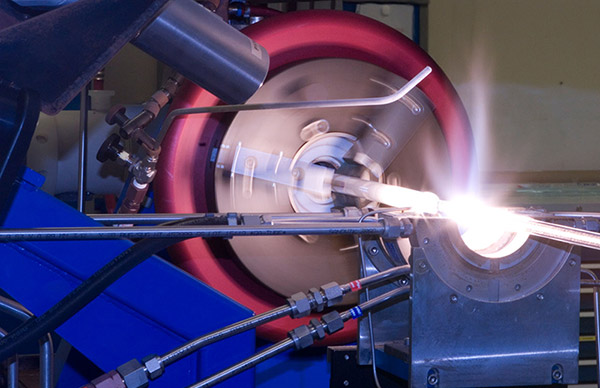 If you are a creative engineer who is enthusiastic and enjoy being challenged by problems of scale and complexity, with a strong desire to make products better for customers then get in touch, you are exactly the type of person that makes SPI Lasers such a great place to work.
Creating inspired and inspiring solutions is what we do, if you want to be at the forefront of this exciting technology 'Register Your Interest' and send us your CV.
Production/Operations
At the heart of the company our Production and Operations teams know what our customers want and are focused on delivering quality products, on time and on budget. The engineering team work closely with production to guide our Lasers from initial concept through to the high quality Laser(s) that we send to our customers.
Are you a great team player, do you thrive on challenges and are you highly focused?
If you can answer 'yes' to these questions then you are exactly what we are looking for to join our Production and Operations teams.
This is a high pressure environment that sets and achieves enormous challenges; to be successful you will need to combine organisation with creativity, be quick on your feet and enthusiastic, as things happen quickly. Team work and talent are the key driving forces to the succsess of these vital business areas.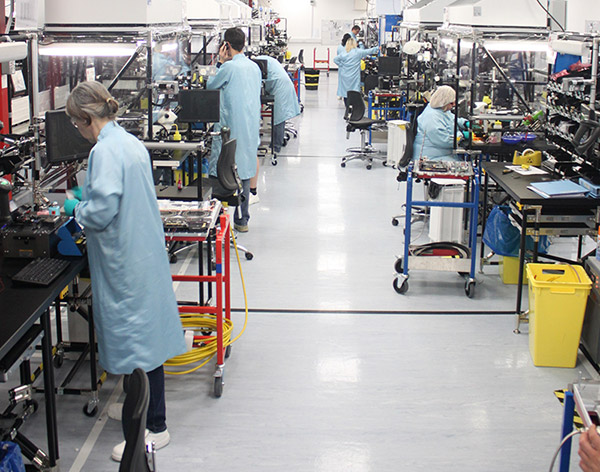 Support Functions
There are a number of vital support functions busy working behind the scenes to ensure we maintain our market leading position; employing people with a wide variety of skills.  Find out more about these functions by clicking on a business area below:
Application Labs: Our applications team helps customers to identify possible production solutions utilising Laser technology.   Our highly trained Engineers work with our customers to ensure their Laser requirements are met and excelled.
Customer Services: Ensuring that our customers receive immediate and helpful support, our team of skilled experts is on hand to ensure our customers receive a quality of service you would expect from a market leading manufacturer.
Human Resources: In any organisation, people are the most effective agents of growth, renewal and inspiration. Making sure that SPI Lasers has the people, the talents and the skills to make it succeed today and tomorrow is the work of Human Resources. The team works with each area of the business to meet its people needs locally, and to ensure a globally consistent approach to sourcing, managing, developing and motivating our people.
IT: Provides high quality support and expertise to our global businesses. The team use their expertise to deliver first-class IT assurance to all our colleagues, contributing to future success and growth. IT plays an integral role in driving our businesses' strategic priorities while also ensuring our systems are secure, stable and simple.
Logistics: Responsible for ensuring all our global shipping and asset movement is expertly managed. From ensuring our customers receive their Lasers on time and in perfect working order through to arranging prompt delivery of exhibition materials across the globe, our team of skilled experts makes sure the business keeps on moving.
Marketing: Our Marketing function is a dynamic and creative environment covering a number of areas that focus on delivering high quality communications for our business. Our marketing professionals engage across all parts of the SPI business and with external partners.
Product Support: On hand with immediate support for any customers that have queries around their Lasers, our team of product support specialists are skilled engineers trained to help solve customers' queries as quickly and efficiently as possible.
Purchasing: From ensuring timely delivery of essential manufacturing parts through to providing the everyday key equipment to keep the business going, Purchasing is a key element of our organisation.
Sales: The Sales team is the face of SPI Lasers. Without a successful Sales operation, we could not achieve our financial plans. As well as generating growth through the acquisition of new business, our Sales team works to retain existing customers and to support the wider strategic initiatives of our business.